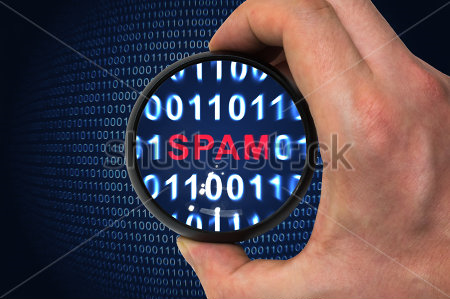 The upcoming update for the All In One WP Security and Firewall plugin is due any moment now and I wanted to share with you the details of a new feature I've been working on which will aid in greatly decreasing the number of spammers visiting your site.
The new feature is called Auto Block SPAMMER IPs and in a nutshell it allows you to automatically and permanently block IP addresses which have submitted more than a certain number of "SPAM" comments.
When an IP address has been blocked by this feature it effectively means that the visitor with that particular IP address will never be able to see the content of your site.
The beauty of this security feature is that it works in tandem with things like Akismet and any other plugin which has the ability to mark or classify a wordpress comment as "spam".
This feature is also compatible with any server type running WordPress because it does not use .htaccess to block the IP addresses.
When activated, the Auto Block SPAMMER IPs feature will constantly monitor comments which have been marked as SPAM and it will automatically block the IP address which was used to make that comment if the number of "spam" comments exceeds the configured amount.
This feature's settings can be found by going to WP Security->SPAM Prevention and then clicking on the tab called "Comment SPAM IP Monitoring".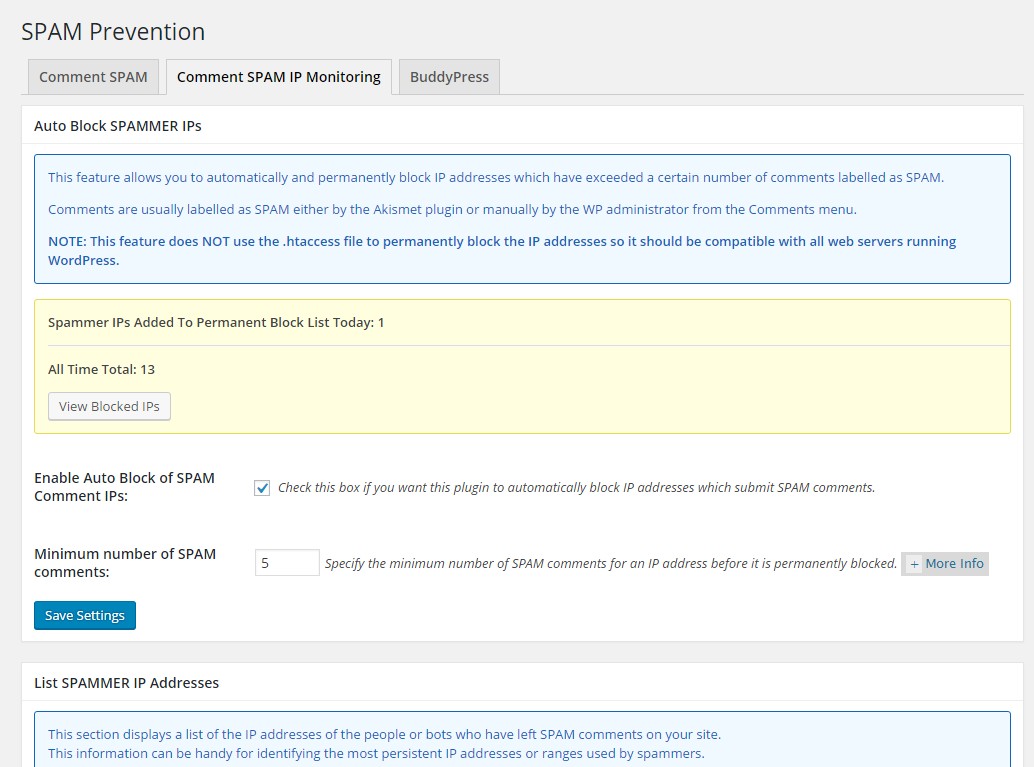 As you can see from the figure above, the settings are straightforward. All you need to do is click the check box to enable this feature and then set the minimum number of spam comments before an IP address is blocked permanently. So in the above case, I've got minimum number of SPAM comments set to "5" which means if a spammer leaves more than 4 spam comments their IP address will be permanently blocked from my site.
You will also note the handy summary box which shows you the current day's number of IP addresses which were blocked by this feature and also the all-time total amount of IP addresses blocked due to spam. You can also click on the "View Blocked IPs" button to see a list of the IPs which have been permanently blocked as shown in the figure below.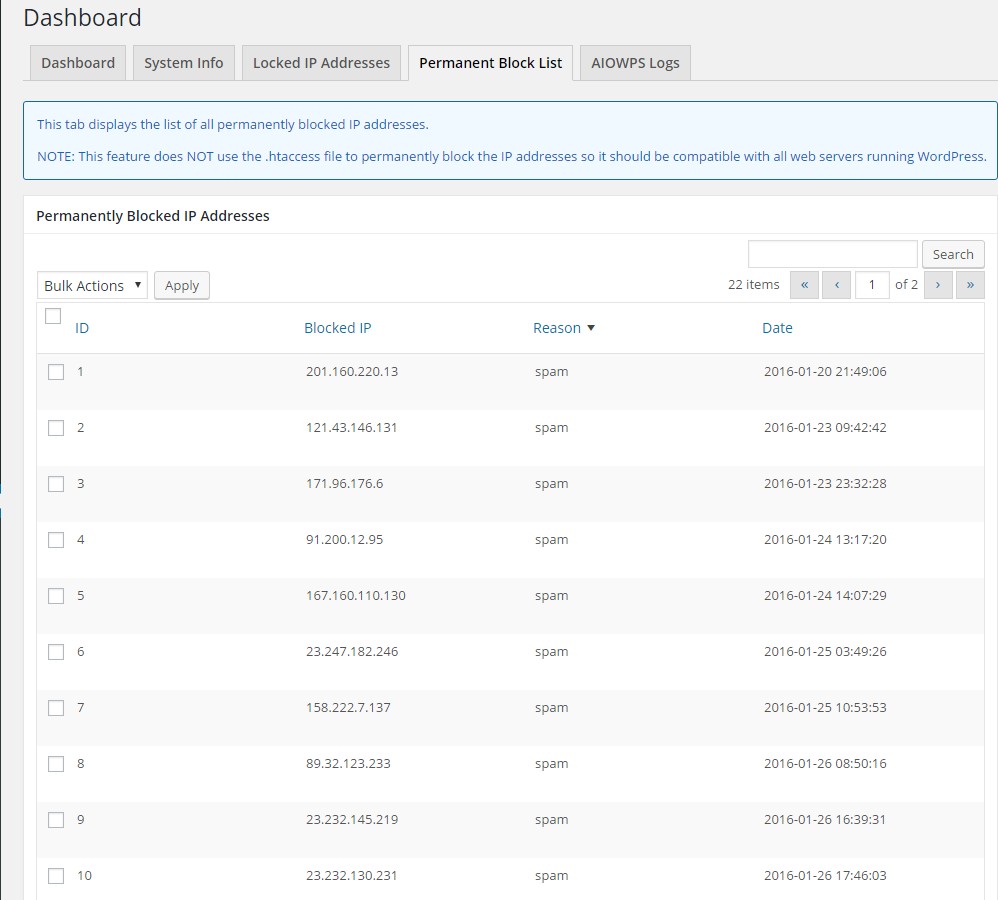 Of course sometimes there may occasions where you might want to unblock an IP address or group of addresses which were permanently blocked by this feature. You can do that easily by either hovering over the ID of the blocked entry or using the checkboxes and "Bulk Actions" menu of the "Permanently Blocked IP Addresses" table. (see figure below)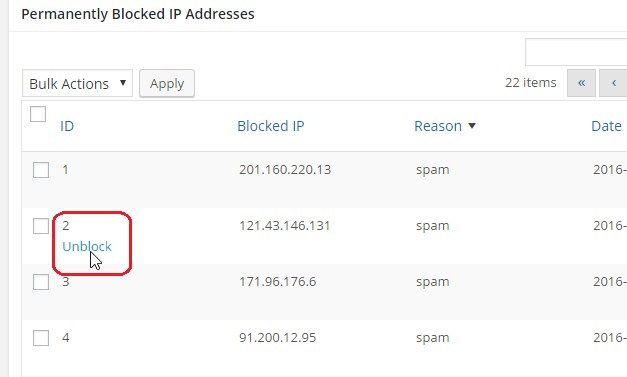 The Auto Block SPAMMER IPs feature will be a useful tool for combating spammers and other pests who aim to deface your site with useless spam.
This feature will be available in the next version of the All In One WP Security and Firewall plugin which will be released very soon!