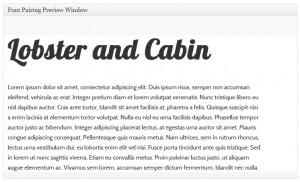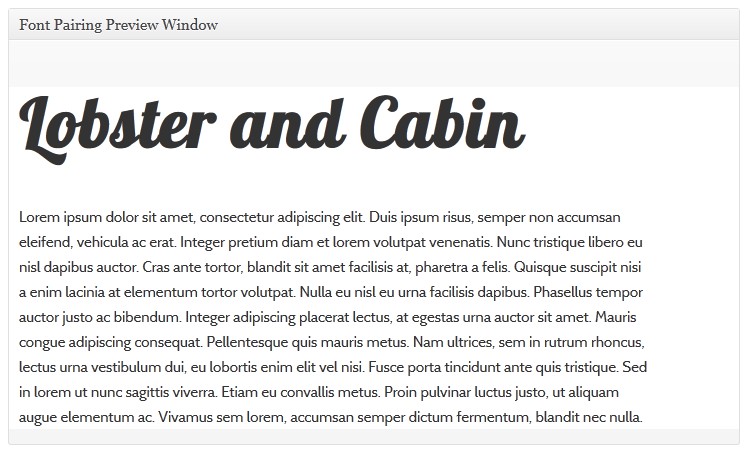 Typeface pairings (or font pairings) for the online realm is a science and art in itself. Making the typography of your landing pages both beautiful and easy to read can take some trial and error where you may need to spend some time using a discerning eye for what works and what doesn't work.
Fortunately for us on the internet who are looking for a collection of "free" font families from which we can design our websites with there is Google web fonts.
With over 540 web fonts offered by Google for people to use freely you certainly won't be lacking in choices.
However what you will need to do is do your own trial and error experimentations with various font pairings to see which combination works well together.
This is where the WordPress Font Pairing Preview plugin comes to the rescue!
After installing the plugin, all you need to do is type in the font names for the heading and body and voila – you will instantly get a neat font pairing preview screen displaying your chosen font combination.
This plugin can be a very handy tool for people who are creating landing pages or  producing copywriting or anyone interested in optimizing the typography of their website.
Please click here to download the Font Pairing Preview plugin
for FREE!